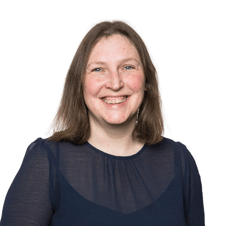 Tracy Fleming
Business Delivery Manager, People + Places + Planet – Transportation
Tracy completed her geography degree at Staffordshire University. After working at Birmingham City Council and a West Midlands based consultancy, Tracy completed an MSc in Transport Planning and Engineering whilst working full time.
Tracy had a wide range of transport policy and strategy development experience in both councils and consultancy in New Zealand, the UK and Ireland. Planning for schools, pedestrians, cycling and public transport in each of these locations has resulted in extensive community and political engagement; alongside planning and design opportunities and challenges. She also has experience developing school and work travel plans for both councils and companies.
Tracy has always focused on providing a transport system that supports as much independent travel as possible for people with disabilities. Throughout her career, she has worked with advocacy groups and communities to change policy and design outcomes.
Tracy moved to Christchurch in 2007. Based in Christchurch, Tracy has worked throughout Aotearoa, allowing her to apply local knowledge to your project needs.