Transportation
·
Multiple locations
Project Manager - Abley
At Abley we are dedicated to inspiring positive change. We are committed to developing smart innovative urban transport solutions to get Wellington moving.
Want to make major transformational change to New Zealand'? Do it with us.
Hi! We're Abley and we've been looking for you. We're a company that walks the talk - quite literally. We don't just plan and design healthy street environments, we walk, cycle and scooter to work and for recreation – recognising the action we need to take for the climate, our communities and the environment. We do our bit to get people between a and b safely too – developing road safety strategies and guidance for the industry, as well as designing safer streets. We're big picture thinkers who consider environmental, economic and personal wellbeing outcomes in everything we do.
About the role
Our team is growing, and we are looking for a new Project Manager to join us on our mission. We need people that are up for a challenge, love being a part of a team and are keen to support others to thrive in a growing industry. At Abley we are dedicated to inspiring positive change. We are committed to developing smart innovative urban transport solutions to get Wellington moving. Join our team that is delivering meaningful change. We're looking for go-getters who:
Have a proven track record nailing project delivery;
Can lead the delivery of a range of transport projects, ensuring they are delivered on-time, within budget and to the highest quality standards.
Know how to manage project risks and issues, and ensure project plans and budgets are regularly reviewed and updated.
Develop and maintain strong working relationships with clients, stakeholders and team members, ensuring effective communication throughout the whole project.
Provide technical expertise and guidance to project teams, ensuring solutions are practical and cost-effective.
Prepare and present reports, proposals and other project documentation to clients and senior management.
Are motivated to address complex problems like climate change and sustainability.
This role will be part of our Strategy + Planning team.
Our Strategy + Planning team brings an integrated strategic approach to understanding the changing transport needs of our community and identifying the best way forward. They also develop business cases that achieve the outcomes sought by our partners and stakeholders and receive approval and funding from decision makers.
This role is full time (however we would consider part-time for the right candidate) and based in our Wellington office. If you prefer living outside the Capital, we also have offices in Christchurch and Auckland, so please do get in touch if any of these locations appeal.
About you
Choosing the right person isn't simply about results. It's about values, relationships and the ability to bring that x-factor. So, let's make sure you're the right person for us. You need to be:
An experienced project management specialist – you'll have between 3-10 years' relevant experience; you'll be passionate about delivering excellent outcomes and your background will align with the work we do.
Able to deliver results – you'll need a successful track record managing large and complex infrastructure projects, including feasibility studies, business cases and design and implementation.
Full of positive energy – you will have a proactive 'can-do' attitude and bring your 'glass half-full' attitude to work.
A builder of strong relationships – you'll be connecting to people in-person, via email or video conferencing, and in meetings. You'll be approachable and able to foster positive relationships.
A willingness to share your knowledge – you will be guiding project teams and coaching and mentoring your less experienced colleagues. Your knowledge will inspire those you speak to.
Qualifications – you will have an undergraduate or post graduate qualification (or equivalent) in project management, engineering, planning or business related discipline e.g. BEng (Hons) or BCom.
What we offer
At Abley, we're serious about nurturing diverse talent. We're passionate about what we do and we're proud that our team believe Abley is a great place to work. We offer a broad salary-benefits package:
Competitive salary – salary will reflect the skills you bring and the advantage you offer. We are a gender pay neutral organisation.
Flexible working arrangements – to help you achieve a healthy life-work balance.
Learning and development program – we are a tight-knit bunch and support each other to fast-track the career growth of everyone on our team.
Wellbeing program – including financial wellness package, fresh fruit and an Employee Assistance Program.
Enhanced leave benefits.
Professional memberships.
Social activities – we enjoy many fantastic social occasions together, provide fresh baking on Wednesdays and monthly lunches.
Centrally located offices - public transport is only a hop, skip and a jump away. If you're a cyclist (like many of the Abley team) we also have great cycling facilities too.
About us
At Abley we have several industry 'firsts' under our belt thanks to our team's unrivalled abilities in spatial and data intelligence, software development, transportation planning and engineering.
We are proud to be leading the way on some of New Zealand's largest sustainable transport and road safety projects. We've been at the forefront of New Zealand's road safety strategy (Road to Zero), all stages of the Speed and Infrastructure Programme, the Canterbury Multi-Use Arena project and the Hobsonville Point development, just to name a few. To read more about the work we do and the kinds of exciting projects you could be driving, please go to our website (www.abley.com).
Does this sound like you?
If you're reading this ad and nodding along then we want to hear from you!
Please submit your application through the link on this page (CV and cover letter please). If you have some work samples you would like to share with us, please also upload these. We would love to get a peek of the great work you have done in the past.
Only those eligible to work in New Zealand should apply.
If you would like more information on this role, or a copy of the job description, please contact hr@abley.com.

Teams

Locations

Wellington, Auckland, Christchurch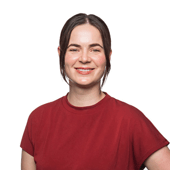 Contact
Nicole Alfeld
People, Talent & Performance Manager – Recruitment
Some of the fun things we do.
At Abley, we pride ourselves on doing great work, but also by being a great place to work. We work hard to look after our talented team, by recognising and valuing our people through a range of initiatives including:
Flexible working, wellness benefits, healthy living, additional leave, paid parental leave, social activities, professional membership, learning and development and coaching and support.
Transportation
·
Multiple locations
Project Manager - Abley
At Abley we are dedicated to inspiring positive change. We are committed to developing smart innovative urban transport solutions to get Wellington moving.
Loading application form